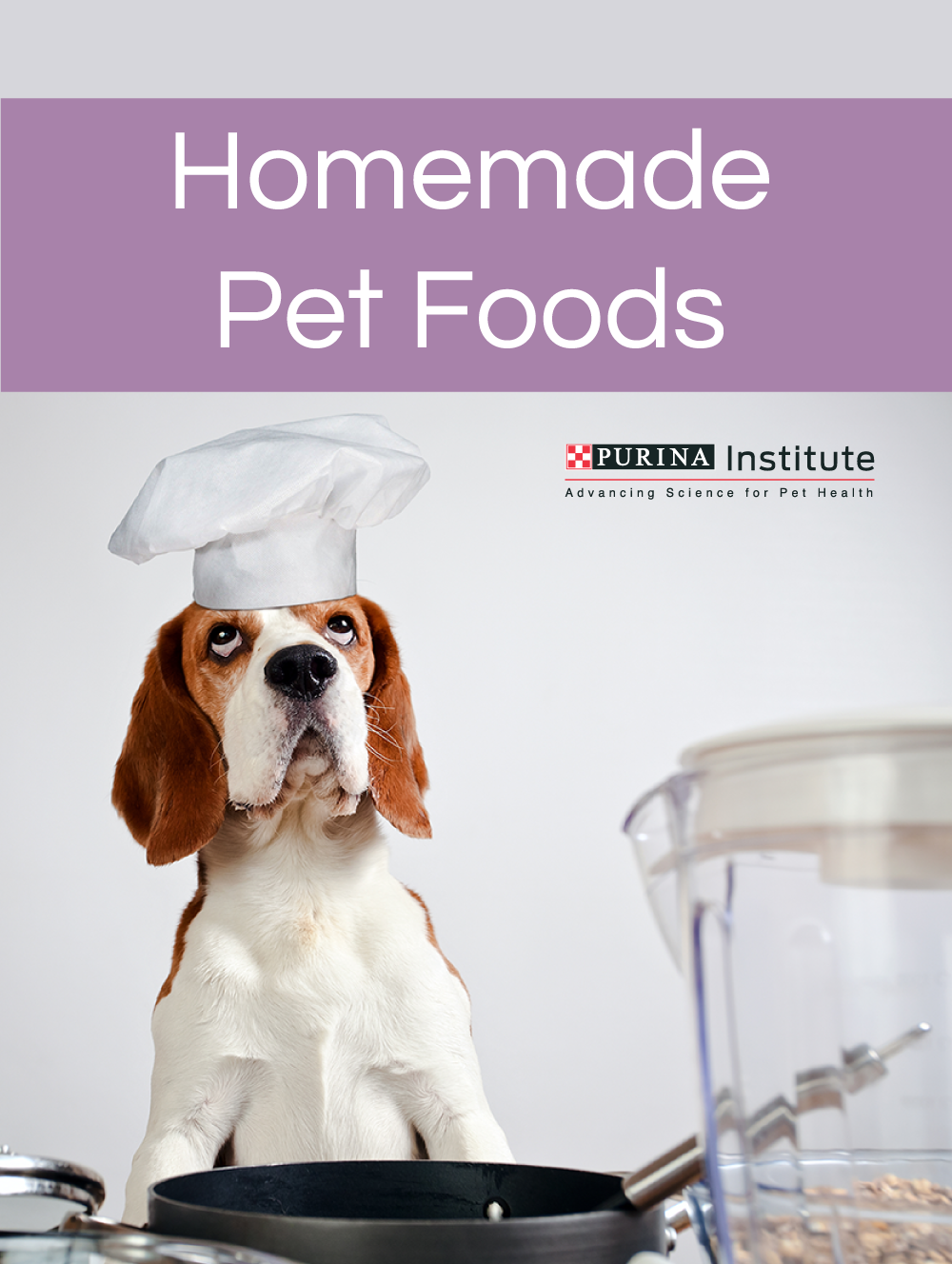 Homemade diets are perceived as healthier to some pet owners, but despite their draw, they may not be complete and balanced for healthy pets.
The Purina Institute provides the science to help you take the lead in conversations about nutrition. Read more about this Hot Topic in the article below; "Homemade Pet Foods", written by the Purina Institute, and let's take back the conversation.*
Having trouble reading this article? Download the .pdf version: "Homemade Pet Foods", Purina Institute Hot Topics
*Content posted with permission courtesy of Purina Institute. Do not copy, use, or re-post without authorized consent. Purina Institute.