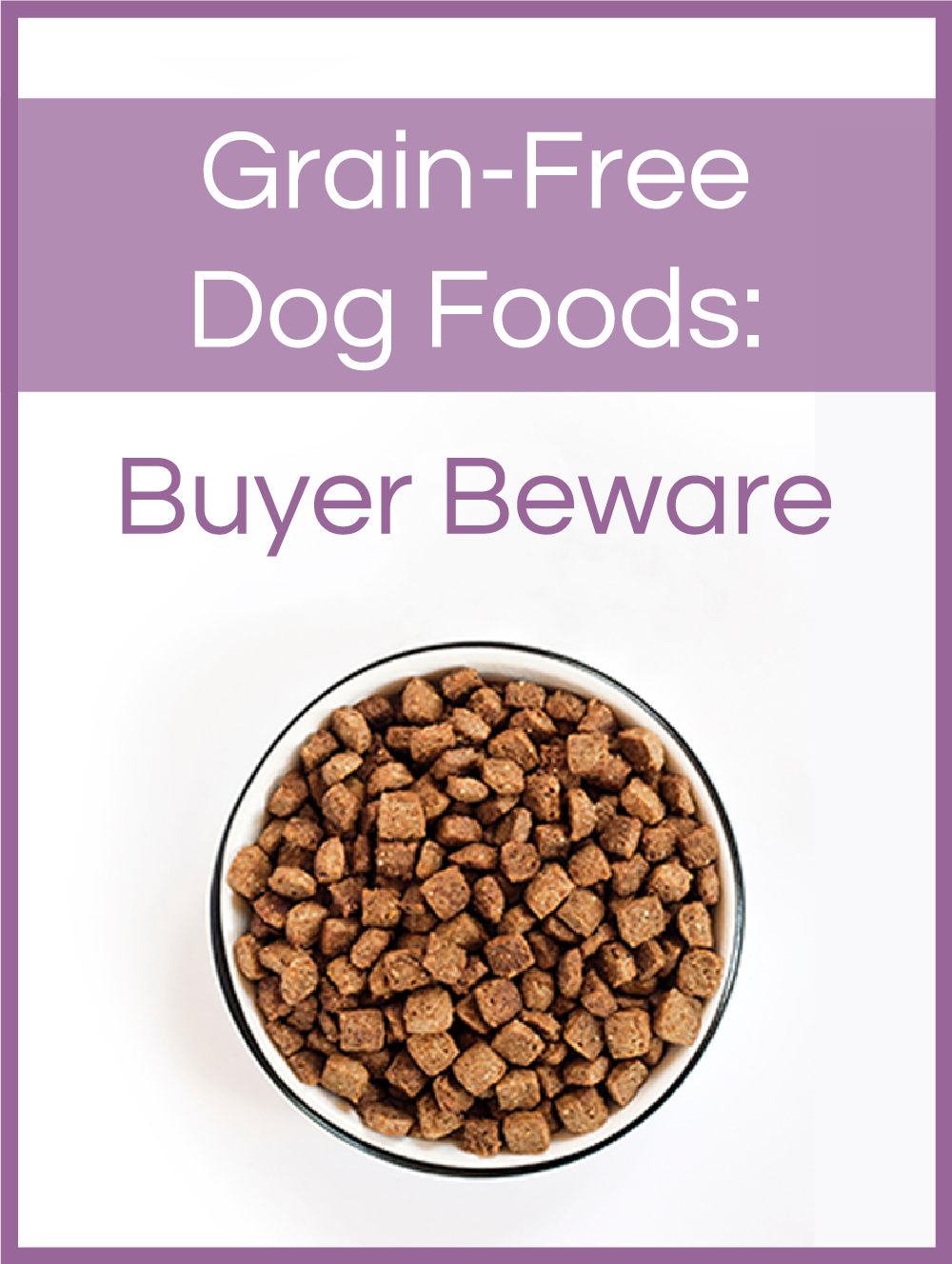 Beef and peas . . . kangaroo and lentils . . . fish and sweet potatoes. Grain-free dog-food recipes like these now fill store shelves across the nation. Popular among health-conscious pet owners, these exotic recipes are advertised as protein-rich, gluten-free alternatives to foods containing grains (such as corn, soy, wheat, rice, or barley). But veterinarians and even the Food and Drug Administration (FDA) are taking a harder look at grain-free diets for dogs, after suspicions that such diets may be linked to canine heart disease.
In 2018, the FDA announced its interest in grain-free diets and canine health: "We are concerned about reports of canine heart disease, known as dilated cardiomyopathy (DCM), in dogs that ate certain pet foods containing peas, lentils, other legumes, or potatoes as their main ingredients. These reports are highly unusual as they are occurring in breeds not typically prone to the disease," said Martine Hartogensis, D.V.M., deputy director of the FDA's Center for Veterinary Medicine's Office of Surveillance and Compliance. Having DCM is more typical in large and giant breed dogs such as Great Danes, Irish Wolfhounds, Saint Bernards, Newfoundlands, and Doberman Pinschers. However, medium-sized dogs can have DCM—particularly American and English Cocker Spaniels.
Questions were raised when atypical dog breeds visited their vets with signs of DCM, including a Whippet, Golden and Labrador Retrievers, a Shih Tzu, a Bulldog, and Miniature Schnauzers, as well as mixed breeds. CVCA, a team of board-certified veterinary cardiologists in the Baltimore-Washington D.C. area, took note of these atypical cases and contacted the FDA. What all these cases had in common was a diet heavy in potatoes, chickpeas, peas, or lentils—replacements for the carbohydrates found in grains. In fact, the affected dogs had eaten grain-free exotic pet foods as their primary source of nutrition for months or years.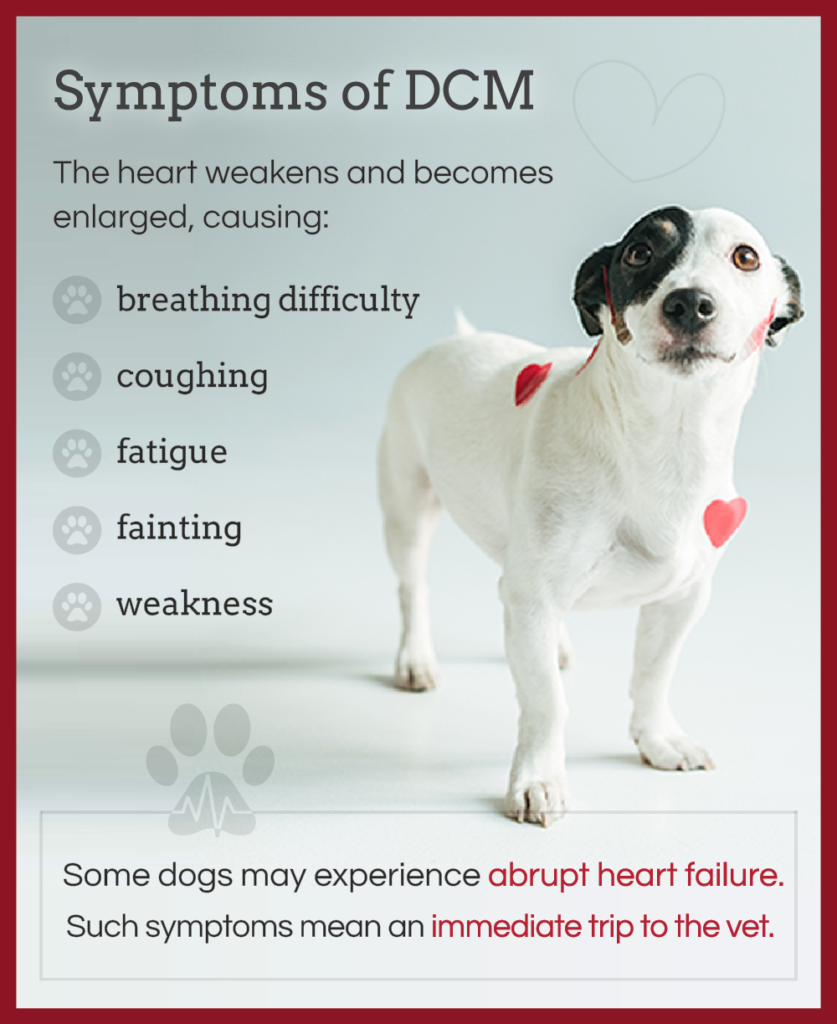 Veterinarians now refer to these "boutique, exotic, and grain-free" recipes as "BEG diets." There's great concern that pet owners, in their efforts to feed their pets the most nutritious and delicious products on the market, may be lured into thinking that "grain-free" means healthier. Pet-food companies and store employees often push the idea that dog foods without grains are "better" for gluten-sensitive pets, and that the exotic meats in the recipes are closer to the protein-rich diets consumed by modern dogs' wild ancestors. In addition, customers may think that if their pet requires a diet lower in carbohydrates, then grain-free foods are the answer.
But a grain-free diet doesn't automatically guarantee that the carbohydrate content is as low as needed. A careful reading of product labels for grain-free foods may reveal a wide range of carb content and calorie counts. Upon learning that BEG diets may be linked to possible heart disease, consumers are more confused than ever. Time to panic? No, the research is simply a warning signal to vets and pet owners.
According to Hartogensis of the FDA, "There are no [food] recalls yet"—just ongoing research into what a healthy diet truly looks like for our canine friends. Researchers want to determine whether the problem may be the presence of legumes or the absence of grains. As of June 2019, the FDA reports that, "based on the data collected and analyzed thus far, the agency believes that the potential association between diet and DCM in dogs is a complex scientific issue that may involve multiple factors." More information will be released once the research results become clearer, but if you're wondering if your dog is eating a brand with a potential link to DCM issues, the following products are of concern:
"In descending order of most incidents of heart disease, the brands are Acana, Zignature, Taste of the Wild, 4Health, Earthborn Holistic, Blue Buffalo, Nature's Domain, Fromm, Merrick, California Natural, Natural Balance, Orijen, Nature's Variety, NutriSource, Nutro and Rachael Ray Nutrish." (FDA, June 2019) As of 2021, FDA experts continue to recommend talking to your veterinarian if you have questions about the brand of food you buy for your pet.
The staff at Geary Veterinary Hospital wants to emphasize this: As pet owners, you're not at fault if you've been feeding your dog products that are now being linked to possible heart problems in dogs. And don't worry! The FDA is on the case, and if there are any future recalls of pet-food products, consumers will be alerted. Knowledge is power. According to Dr. Weiss, "There's little scientific evidence that grain-free diets are better for dogs. Grains are a source of protein, carbs, and other nutrients in meat-based dog foods. Unless your dog has a specific allergy to grains, there's no need to seek out grain-free products." Dr. Hamilton adds: "Dog-food companies are very good at marketing in ways that catch consumers' attention. But what's new and trendy in the pet-food industry doesn't always have the science to back it up."
We're guessing that your main question at this point is, What the heck do I feed my dog then? We're glad you asked. The key is to not make any drastic changes to your dog's diet without first consulting your trusted vets. We can first weigh your dog and, with knowledge of your pet's health history, make specific recommendations for you. At Geary, we follow advice from the University of California at Davis, where Dr. Weiss and Dr. Hamilton attended veterinary school: "Evaluate the diet that you are feeding your pet. If the diet is boutique, contains exotic ingredients, or is grain-free, you may consider a diet change to one without these properties." In addition: "Consider using foods from major manufacturers."
Veterinarians at Geary suggest purchasing foods from well-established manufacturers, including Purina, Science Diet, Iams, Eukanuba, and Royal Canin. These companies rely on teams of researchers and veterinarians with expertise in nutrition, whose jobs are to offer input into the recipes and formulas. Because these pet-food companies are so big, they can put more money into nutrition research and product development, and they're more likely to meet the standards of the Association of American Feed Control Officials (AAFCO). These standards help to ensure that your pet's food will offer complete and balanced nutrition.
On the other hand, smaller companies producing grain-free dog foods put less money into research and more into consumer marketing. Their marketing efforts may confuse buyers who read labels saying "Meat is the first ingredient," which suggests that other ingredients must be bad for dogs. Look at the labeling closely and you may see terms like "fillers" and "by-products"—negative terminology that may be misleading. By-products, for example, are the organ nutrients pets need, not something to fear or steer away from.